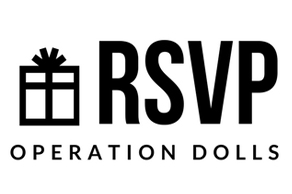 RSVP Operation Dolls & More has collaborated with the Trinity Church of Rutland to offer this holiday program to area youth.  This program provides over 10,000 new and restored dolls, toys and books. Items are then distributed through 50+ nonprofit organizations to over 2,000 Rutland County children.   RSVP volunteers provide hours of dedicated service ensuring the success of this program each year.
How can you help?
 Volunteer your time and talent. We need knitters, sewers, woodworkers, sorters, card makers,  cleaners – anyone who loves toys, the holidays and children!
Donate new or used: dolls, yarn, fabric, ribbons, buttons, doll items or accessories (bottles, cribs, etc.), greeting cards, pre-mee baby clothing, books in good condition, wooden toys, trucks, cars, games, etc.
Give a tax-deductible donation to RSVP Operation Dolls & More by sending or dropping off your gift to: RSVP Operation Dolls & More • Donations can be dropped off at Trinity on TUESDAYS between 10:15a-11:30a any questions or concerns please contact us.
For more information on this program call our Rutland County Office at 802.468.7056 or email maryesarsvp@gmail.com.
New phone number as of November 30th, 2022….802-468-7056